Poland… have you even heard of this country? We are native Poles, we travel the world and after more than 3 years of our adventures we have a whole different perspective on our homeland. Every time someone hears our language he/ she asks: Are you Russian? You sound like Russian. Every time we say where are we from people answer: Ohhh Holland! How nice. Seriously, only few people we met on the road could tell us ANYTHING about Poland. Most of them had no idea that this country even exist. And there are so many reasons you should travel Poland!
No, Polish is not Russian. It's true that these languages sound similar but they are different. Holland is also an European country but it's 6 times smaller than Poland and in our opinion, it has much less to offer. We just can't understand why one of the biggest countries in Europe, the country with the richest history, the most friendly people and delicious food is so underrated! It's unbelievable! In this post we will try to convince you to visit our homeland.
#1 Beautiful nature
There are 1,269 nature reserves in Poland, 23 national parks in Poland and a hundred bird sanctuaries.
Poland has a direct access to the Baltic sea with long and sandy beaches. It also has beautiful mountains (like Bieszczady), one of the best we've ever hiked in. It has amazing forests (great for the mushroom hunting!), lovely lakes (Mazury or Morskie Oko recognized as one of the most beautiful lake on the world by The Wall Street Journal), unspoilt nature and interesting fauna (like bisons in Bialowieza, the biggest mammals of Europe).
Poland has 4 seasons of the year and each of them is beautiful. In summer, the smell of freshly cut grass, the refreshing touch of Baltic sea waves, the sound of birth singing in the morning will make you want to stay in Poland forever. There is nothing more beautiful than watching the colourful leaves on the trees during Polish autumn. Watching the snow flakes falling down, visiting Zakopane winter capital of Poland, go skiing or snowboarding will be one of the best winter experiences you could have in Europe. Watching the nature waking up from the winter sleep in spring will give you strength, energy and ability to notice how beautiful the world is.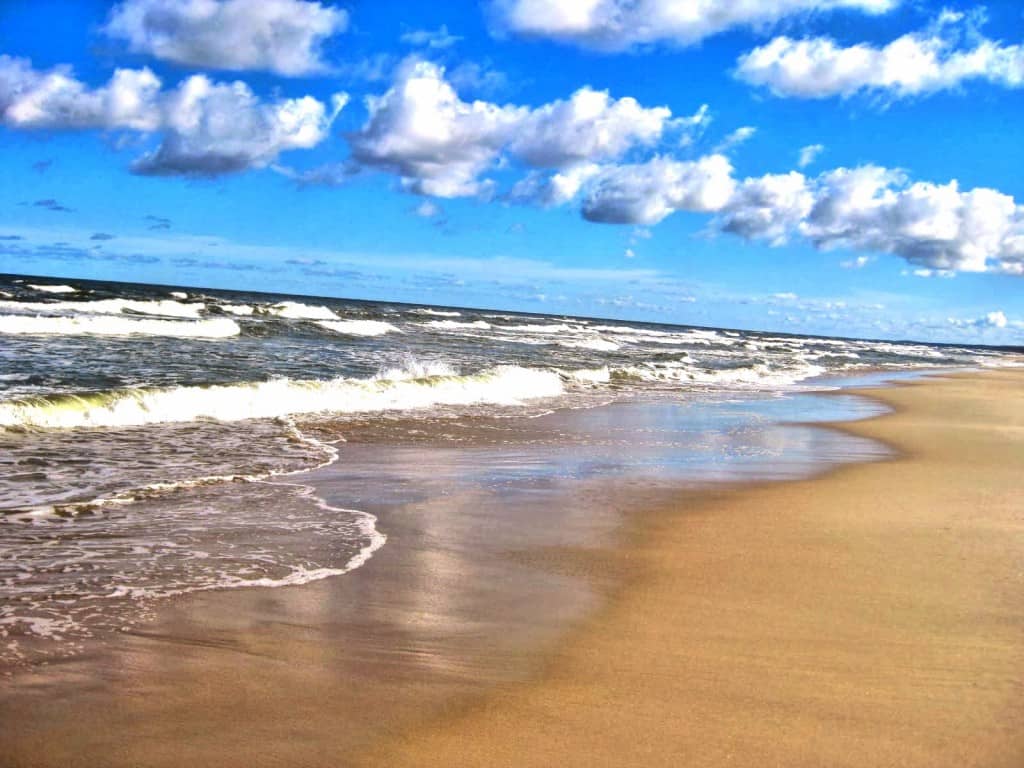 #2 Amazing monuments
There are thousands of monuments in Poland, 14 of them are listed as Unesco World Heritage Sites.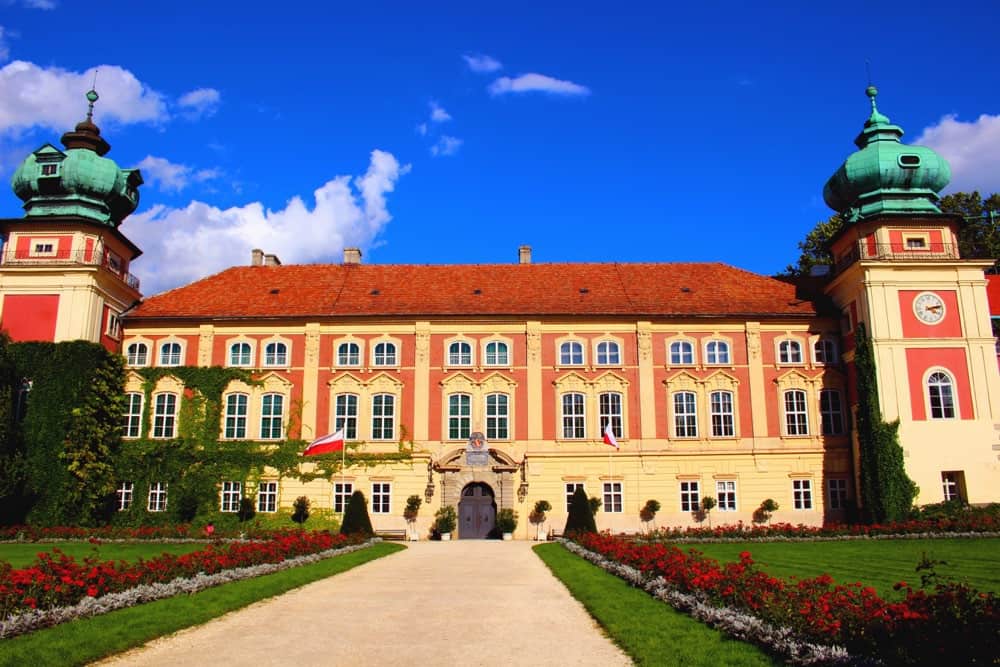 Poland has a really rich history, so you will see unique monuments everywhere, no matter if it's a big city, small town or a village. Churches, castles (like Lancut castle), tenements are only examples of the amazing architecture you can see in Poland.
No matter where you go, every place in Poland will have something interesting to offer. You will be surprised how differential this country is. Buildings in mountains are really high with pointed roofs, old townhouses (like those in Krakow) are colourful and compact. You could literally spend the whole day finding different building ornaments in cities like Gdansk.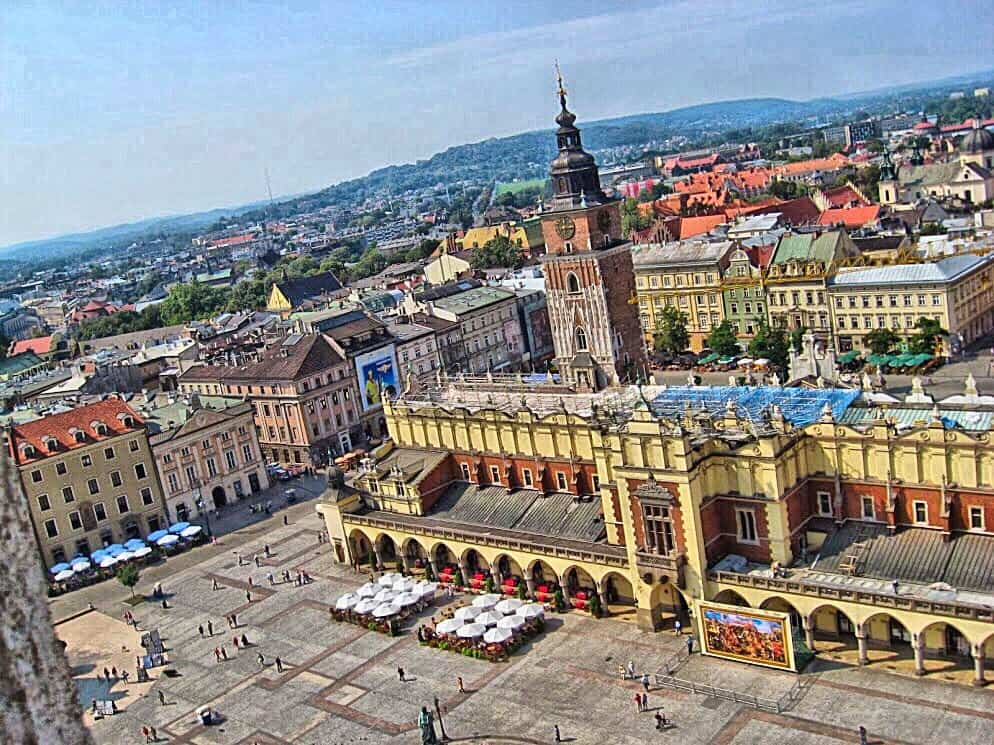 #3 Low prices
Polish currency is zloty. 1 zloty is $0.26.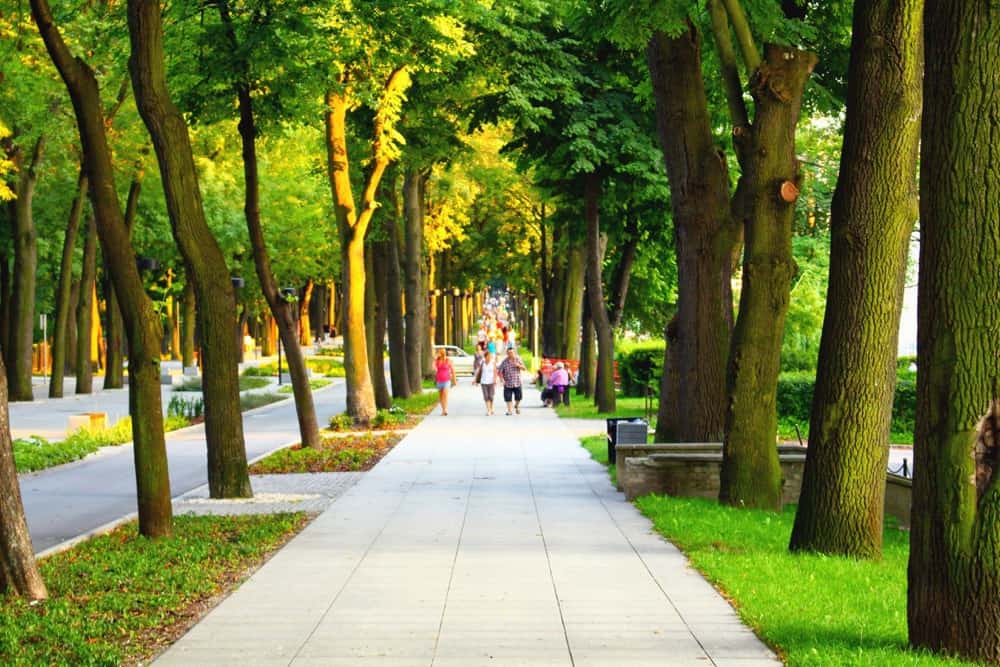 Traveling in Poland is cheap. Comparing to famous European tourist destinations like Paris or London, the Polish prices are ridiculously low. You will pay half a price for the food, accommodation or transportation.
$3 for two course meal, $20 for a double room with private bathroom and king size bed sounds reasonable, right?
#4 Unique culture
Polish language is considered as one of the hardest in the world.
Poland is a country with one of the richest history in Europe. It's unbelievable but our homeland haven't exist for 123 years! Our 'beloved' neighbours (Russia, Germany and Austro- Hungarian Empire) took away our land. Even though they were forbidding Poles to speak their own language and to celebrate their traditions, Poles never stopped fighting. Polish people never give up! Three generations of Poles must have fought to finally get back their freedom.
And this is the Polish culture- we love and fight with all our hearts. Poles are one of the most friendly and hospitable people in Europe. Even though they are distanced at the beginning, they will always help you in need.
#5 Delicious food
Flour, marjoram, potatoes and meat are the ingredients of most Polish meals.
Polish food is literally the best in Europe. And it's not only about the taste but also about the ingredients. The quality of Polish food is really high, basically everything you can find in a grocery could be qualified as organic in countries like the US.
Dishes in Poland (and some other countries of Easter Europe) can't be compared to anything else. They are filling but healthy.
Have you heard of zurek? It's traditional Polish sour soup served with kielbasa (meat) and eggs. It tastes amazing. We have visited more than 30 countries on the world and we still didn't try anything that can be even compared to this soup.
You must have heard about pierogi though. Polish dumplings filled with potatoes and cottage cheese are a simple meal but you won't be able to stop eating once you try them.
How about bigos? Made from fermented cabbage (it turns out kimchi is not the only one) and kielbasa is a perfect idea for an unforgettable dinner.
And bread… ohhh…. It's literally the best in the world! Always fresh with no improves, based on hundred years old recipes.
Sorry to tell you this but you will put on weight for sure after visiting Poland. And it's not about the fattening food but because you won't be able to resist eating more and more even though you are already full!
#6 Incredible people
Poland's greatest enemy, Adolf Hitler admitted that Poles are the most intelligent people he has ever met.
Polish people are honest. Sometimes too honest. They will tell you everything they think without worrying that you may not like it. It may be dissuasive but that's what beautiful about them. You will become their friends after few minutes of talking. They may be distanced at the beginning but soon after a small talk, they will begin to like you. And they won't stop, unless you hurt them.
Did you know that Max Factor, the famous make-up artist was a native Pole? Or that we know that the sun is the centre of the Universe because of Kopernik, scientist born in Poland?
Did you know that people can diagnose and cure the cancer because of the first woman- scientist, Marie Sklodowska- Curie, who invented radioactivity?
Or that thousand of people don't die because of the Polish invention, the bulletproof vest?
Do you like Häagen-Dazs ice cream? Well, it is also a Polish invention.
The list could go on and on, some other examples of Polish inventions are the hologram, the color photography, the kerosene lamp, mine detectors, the helicopter, the car wiper and the Lunar Roving Vehicle (used in the famous Apollo mission).
It looks like the world owes much to Polish ingenuity.
#7 Good transportation

According to the Lonely Planet, Polish cities offer excellent public transport.
It is really easy to travel through Poland. Buses, trains and the public transportation in general is available everywhere.
Renting a car or driving won't be a problem to anyone. When it comes to the conveyance, Poland is very easy to travel. And that's what make this country very tourist- friendly.
#8 No crowds
Poland ranked #10 in the most visited European countries list.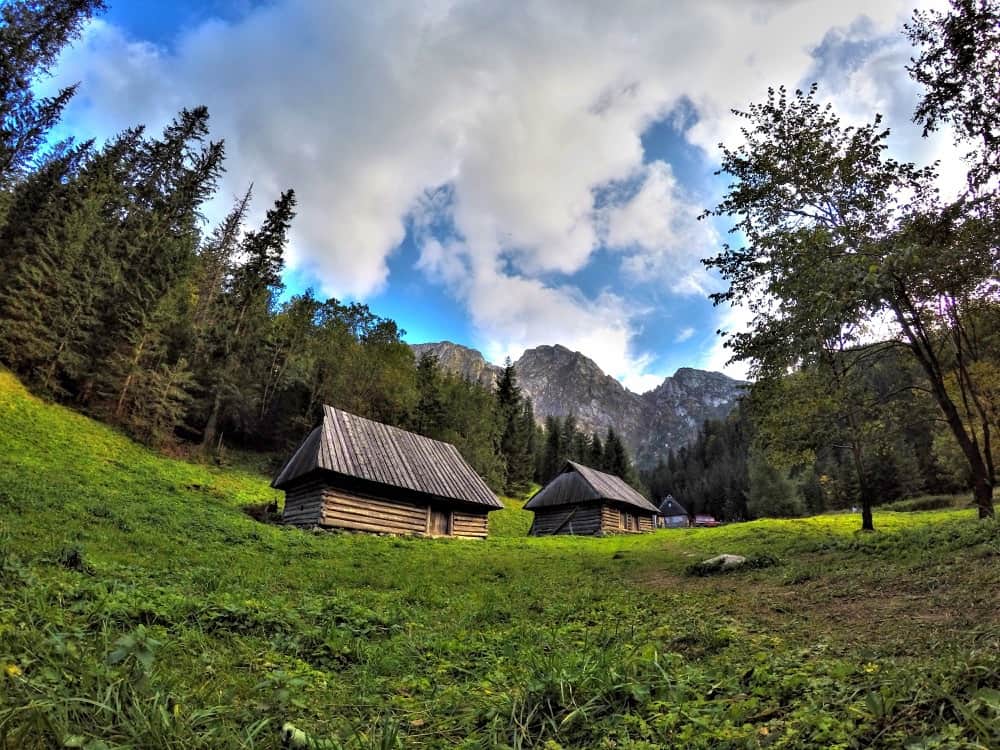 Poland is the most underrated country of European Union. It's unbelievable but somehow most of tourists prefer to overpay in Berlin or get lost in the crowds of Prague. You won't see many foreigners in Poland, so you will be able to truly discover its culture, enjoy a quiet moment close to the nature or relax in a spa.
Poland is a really young country, it got back its freedom less than 30 years ago. It still doesn't have an attention it deserves. But it will change soon for sure.
So don't be late! Visit Poland before everyone else will. You won't regret it.
#9 Great parties
Poland ranked #14 in the list of countries by alcohol consumption per capita.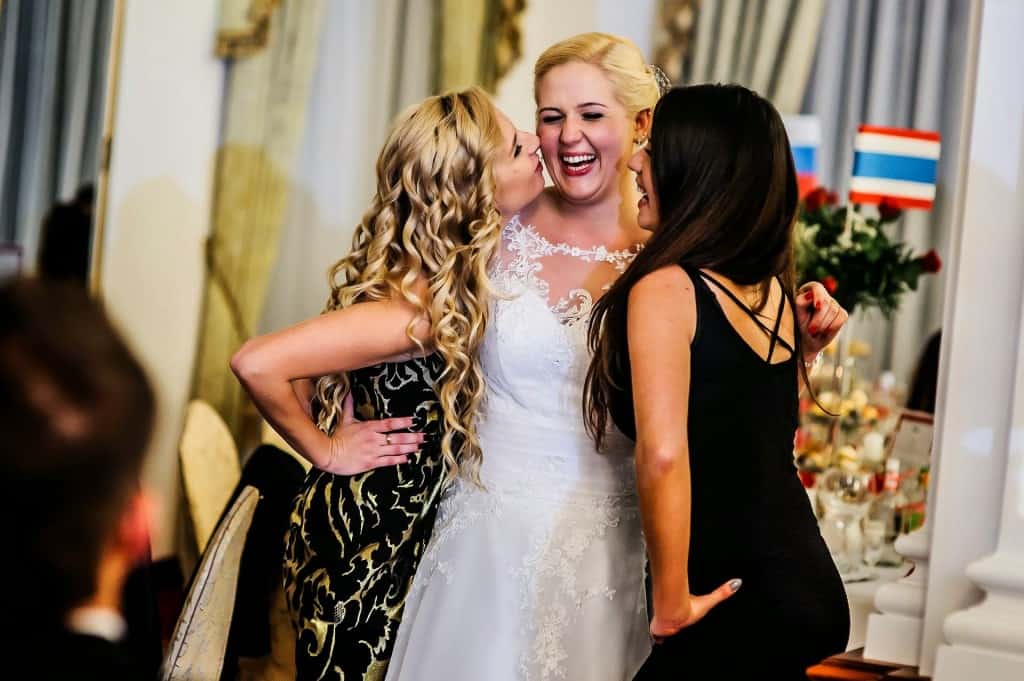 Did we mention before that most people in this world don't even know where Poland is? Well, there are some that have heard of this country. And all they can say is the magic word vodka.
Yes, it's true, Polish people LOVE alcohol. It may be vodka but they don't despise beer, wine, champaign or anything that has percentages. It may sound funny but you actually won't see many people wasted. That's because Poles can drink an infinite amount of alcohol and they won't be drunk. Practice makes perfect, right? 
There is no party without alcohol in Poland, so it's not a place for you if you are an abstinent. But once you see the Polish way of having fun, you will never forget it!
The most famous place for party is Cracow. It has the highest density of clubs in the world!
If you want to know more, read 10 funny facts about Poland.
#10 No language barrier
Poles are one of the best non-native English speakers in the world.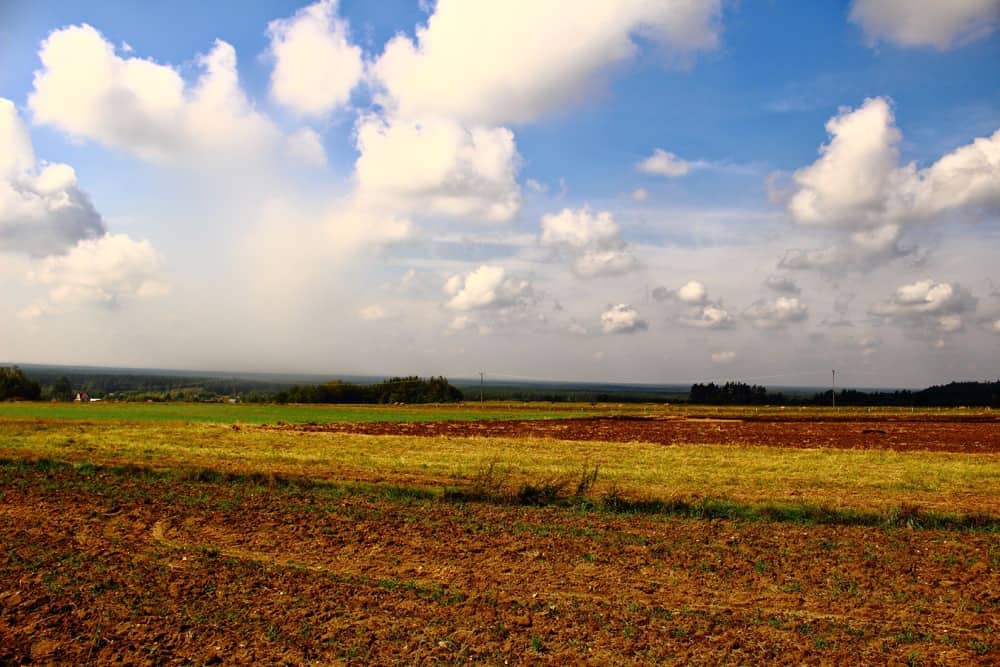 Most Poles speak English very well. Poland is in the top 10 best EF English Proficiency ranking in the world!
So you won't have any problem in communicating, no matter where you go. It will be say for you to talk to the waiter in the restaurant in Krakow, ask the random person on the street of Warsaw for the way or just have a little chat with a stranger you meet in the bus to Pacanow.
If you want to know more, check out 10 best places to visit in Poland.
Author: Karolina Klesta/NB https://karolinapatryk.com
Pictures: Karolina Klesta 
Culture